TSUBAKI SHOWROOM IS NOW AVAILABLE
To be another channel for public relations and provide product information. Tsubaki has built new showroom for customers, or other interested parties who would like to come and visit.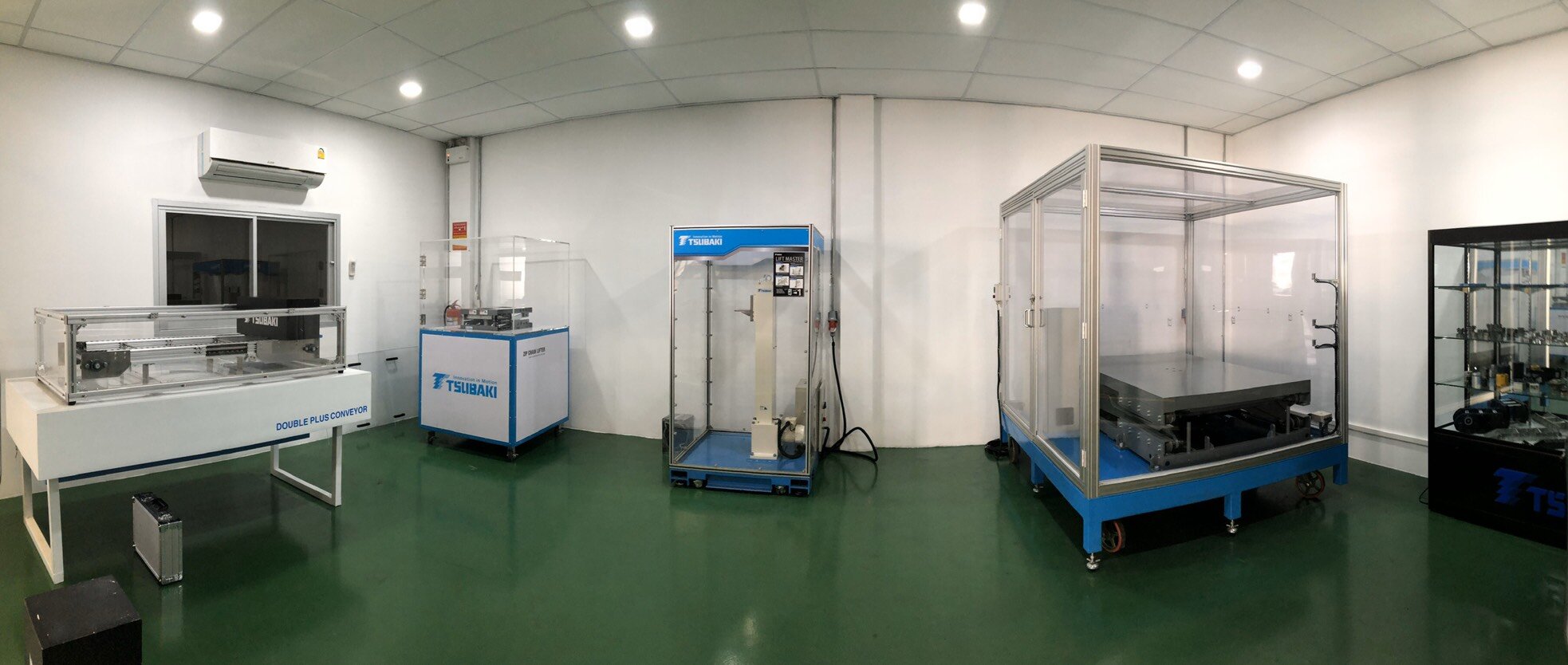 Tsubakimoto (Thailand) Co., Ltd. has established new showroom in warehouse area to exhibit both innovative and main general products. Innovative products in motion control will be demonstrated as moving samples consist of
1. Zip Chain Lifter Unit - 2 units
Zip Chain Lifter is the table type lifter that transmits lifting thrust directly through Zip Chains.
2. Lift Master Unit   -  1 unit
Lifter Master is Electrical lifters directly installed as a cantilever type.
For Tsubaki main products that will be shown as static samples are industrial drive chains, attachment conveyor chains. Related products such as cam clutches, shaft couplings, safety devices, toothed belts & pulleys.
Contact for visiting Tsubaki showroom and discussion with product specialist at:

84/17 Moo 9 Ticon Logistics Park Unit M1.1/16,
Bangwua, Bangpakong, Chachoengsao 24180
Phone: (662) 262-0667-9